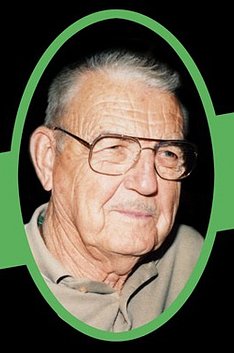 Wilbur Schmitt's is the exclusive tasting house for FOUNTAIN CITY BREWING COMPANY craft brews. It is located in the lower level of The Monarch Public House.
After disclosing his employment as the Assistant Brewmaster and general "jack of all trades" at the brewery, Schmitty brought all the brewing recipes, records and manufacturing process and gave them to John with the promise that all would be done to bring the beer back in it's original form and save the story of this rich piece of local history.
On May 6th, 1997 Schmitty finally got his wish as he was the first person to once again taste the original brew after 32 years. After a thoughtful taste, then another with a couple smacks of his lips, he was met with a "Well?" from those gathered for the event. "Tastes like another!" was his enthusiastic response and the journey back was complete. Well, at least once everyone else had helped drink up the first batch!
As of this writing (September, 2021) the plan to bring the brewery back to full realization continues to move forward. With the acquisition of property next to The Monarch, a new Chillhouse Distribution Center has been built and seven brew recipes are contract brewed (for now) by Pearl Street Brewery in LaCrosse. Updated labels for each brand are added to your growlers to take home and enjoy!
We invite you to enjoy a cold Brew That Made Milwaukee Jealous at The Monarch Public House, out on the beer garden deck or down one level at Schmitty's Fountain Brew Draught House. You'll ask for another one!
Wilbur Schmitt's Draught House